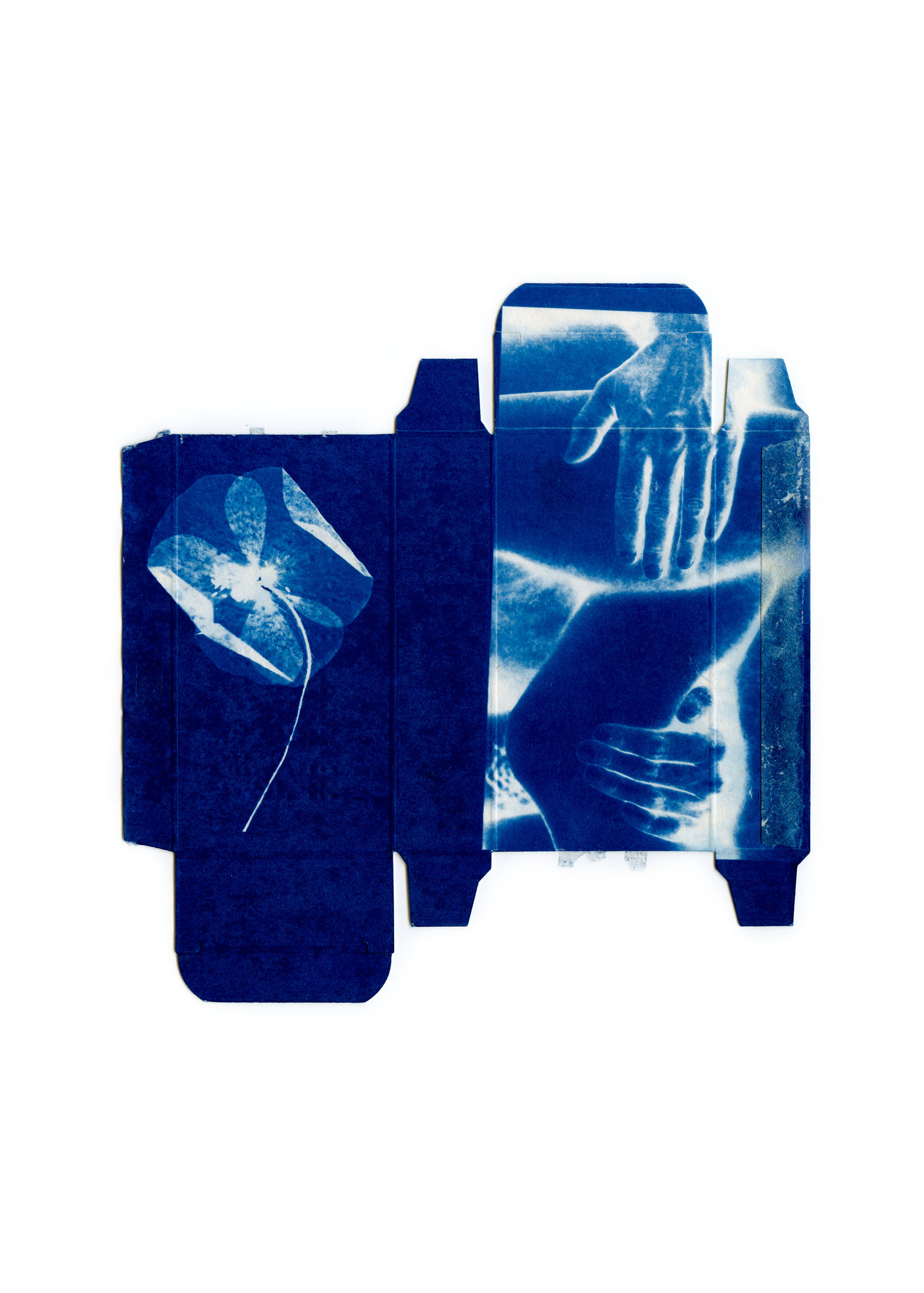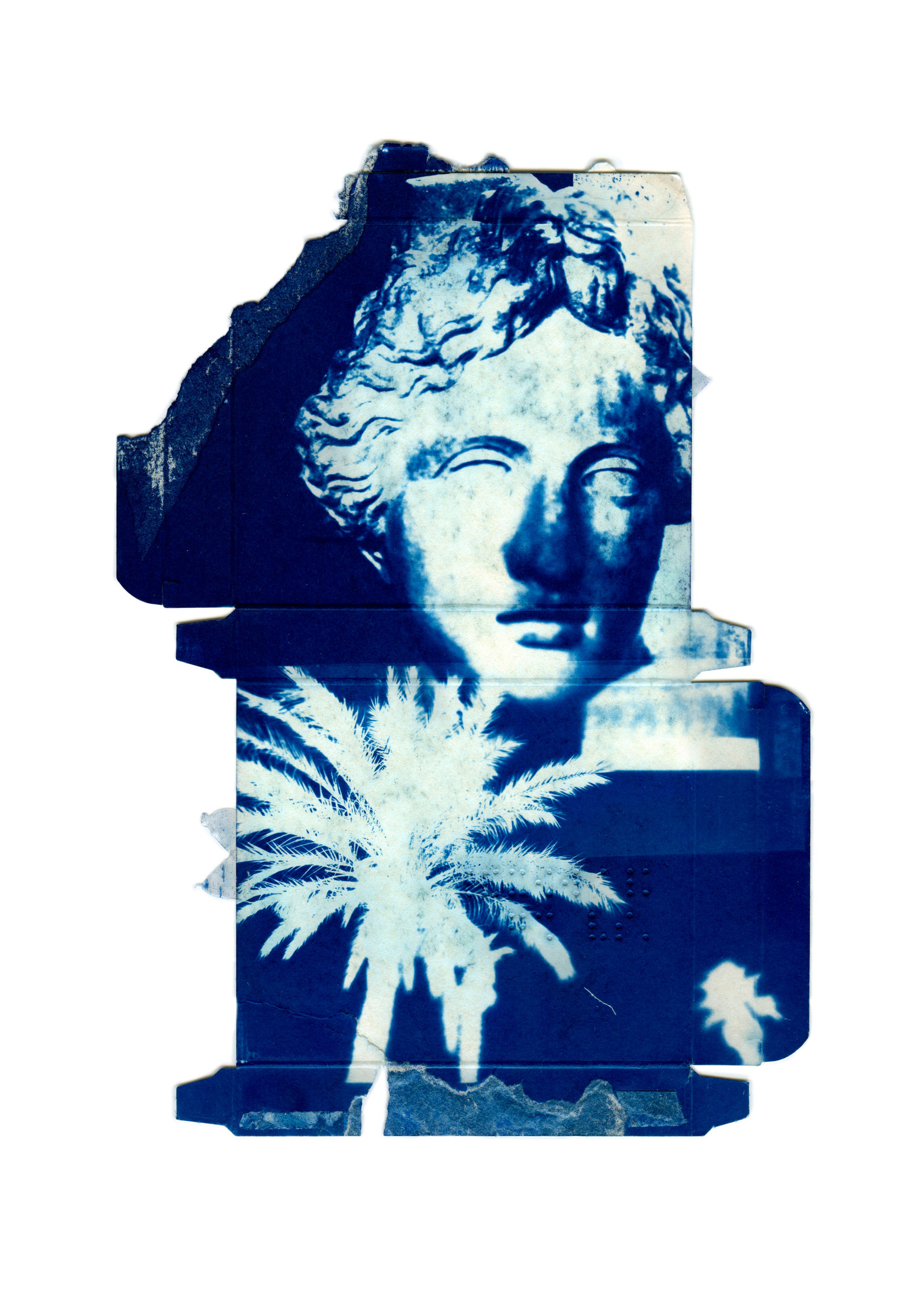 Paradise Now
de Melanie-Jane Frey
[English next slide]

« Une injonction ?
Une affirmation?
Une supplication?
Paradise Now parle des remèdes à la mélancolie. C'est un questionnement de ce qui nous permet de continuer à nous sentir vivant dans l'enfer des épreuves, deuils, et autres bruits et cruautés du monde. Les paradis artificiels sont à portée de main, conseillés, imposés par nos apothicaires. Difficile de nier notre engouement vers ces illusions de maitrise : une pilule jaune ou bleue et nous serions enfin dans le bon «ordre ».
Cette série propose de prendre le temps d'explorer ce qui nous permet de convoquer des consolations à nos âmes sensibles. Quels mouvements, directions, actions, de l'esprit ou du corps, nous permettraient de sortir du soi. J'ai trouvé l'art, le voyage et la relation à autrui. Rien d'exhaustif, mais la reconnaissance d'un mouvement de l'âme vers des remèdes accessibles qui ne nous vautrent pas dans notre inclination au chaos et à la destruction.
Je relègue ici les boites de mes pilules hypnotiques, anxiolytiques, anti-tristesse, anti-dépression, anti-mélancolie ou peut-être anti-mélancoliques…
Anti, anti, anti….
Ces boites de médicaments deviennent supports d'émancipation, des directions que j'explore pour convoquer de la joie et du sens à la vie. Les effets secondaires des drogues et autres interventions chimiques se payent au prix d'altérations neuronales, temporaires ou pas. Trouble de la mémoire, visions embuées, doubles.
Tout devient parfois très flou et lointain, si confus.
Mais ici le point de départ vers d'autres rives plus clémentes. Vous me suivrez sous les palmiers, dans les musées, au coeur des étreintes et corps à corps. Tout ce qui me redirige vers la joie. Il faut aller bien, aller mieux.
Encore une injonction.
Tout de suite et maintenant. Il faut aller bien, aller mieux.
Est-ce un devoir ?
C'est tout du moins laborieux, difficile de faire l'économie de cette recherche du mode d'emploi.
Ici je vous invite à un récit de voyage, direction mon paradis. »
[English]
PARADISE NOW
by Melanie-Jane Frey
An injunction?
An affirmation?
A plea?
Paradise Now is about remedies for melancholy. It questions what allows us to continue to feel alive in the hell of trials, bereavements, and other noises and cruelties of the world. Artificial paradises are at hand, advised, imposed on by our apothecaries. It is difficult to deny our infatuation with the illusions of control: a red or blue pill and we will finally be in the right "order".
This series proposes to take the time to explore what allows us to summon consolations for our sensitive souls. What movements, directions, actions, of the mind or body, will allow us to get out of the self. Personally, I found art, travel and relationships with others. Nothing exhaustive, but the recognition of a movement of the soul towards accessible remedies that do not allow us to wallow in our inclination to chaos and destruction.
Here, I relegate the boxes of my hypnotic, anxiolytic, anti-sadness, anti-depression, anti-melancholy or anti-melancholic persons' pills.
Anti, anti, anti....
With this work, these prescribed boxes of drug become supports of emancipation, paths that I explore to summon joy and meaning to life.
The side effects of drugs and other chemical interventions are paid with the price of neuronal alterations, temporary or not. Memory impairment, foggy visions, double vision. Everything becomes very blurred and distant, confusing.
But here, from the point of departure towards other more lenient shores, you will follow me under the palm trees, into art museums, into the heart of embraces, body to body. All of which redirects me towards joy.
Consider putting this sentence before the last.
It is necessary to get well, to get better.
Another injunction.
Right now and immediately.
Is it a duty?
At the very least laborious, it is difficult to avoid this search for a way up.
Here I invite you to a travelogue, towards my paradise.